Lorenzo
Comfortable and romantic matrimonial room, furnished shabby.
Lorenzo, second son of Bisnonna, emigrated to Chile in 1913, for misunderstandings with the father, but he returned to Italy to participate voluntarily in the First World War: He was decorated with the Gold Medal to the Value, which we still have.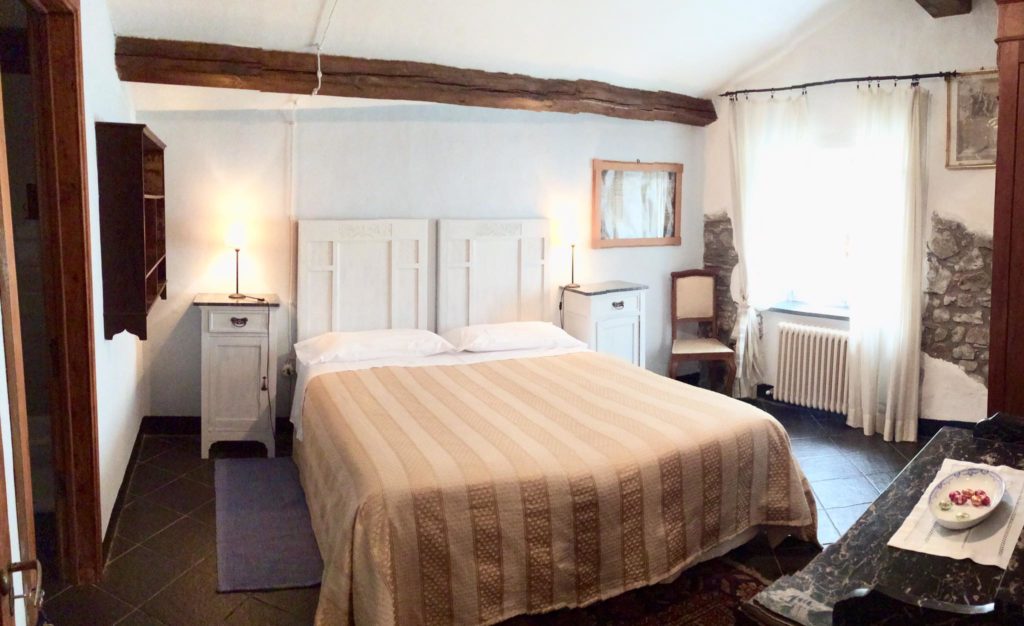 Max 2 people
Room with large double bed, possibly divisible (in twin beds)
Room's Price
Double room min. € 70.00 – max. € 100.00 / night
Breakfast included
Private bathroom
Private private bathroom with shower and toilet. Towels.