Barba Munsignure
Barba Munsignure ( uncle Monsignor in dialect) is a nice double room, with french bed, unfornished with old furnitures and frescoes original walls and floor with genoese tiles.
In this room sejourned Monsignor  Migone grandmother's brother , secret Almsgiver of  S.S.
Popes Benedict XV et Pious XII, when he spent some quiet days far from  Vatican.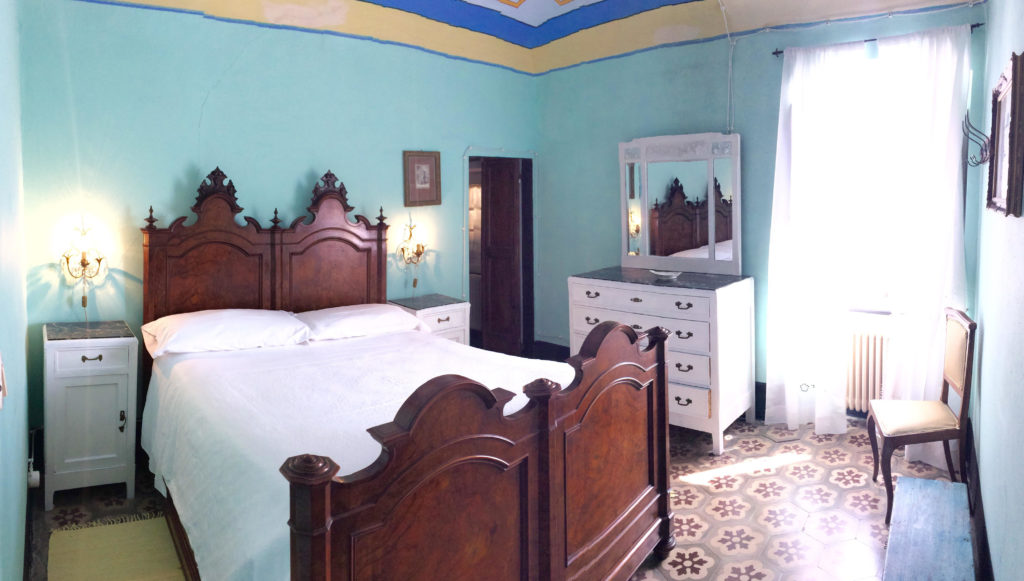 Room's Price
Double room min. € 70.00 – max. € 100.00 / night
Breakfast included
Private bathroom
Private private bathroom with shower and toilet. Towels.
Max 2 people
Bedroom with double French bed.